Condolences & Tributes
We encourage you to share any memorable photos or stories about Wilma. All tributes placed on and purchased through this memorial website will remain on in perpetuity for future generations.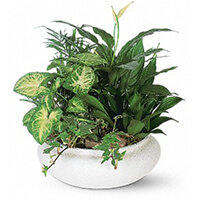 Ms. Wilma will be greatly missed!!!!! We will keep you all in our thoughts and prayers.
Welcome Home
- Friday November 09, 2018 via Heartfelt Sympathies
Prayers are being said for your beloved, and all her loved ones who are feeling the pains of sorrow. Psalm 34:18 "The Lord is close to the brokenhearted and saves those who are crushed in spirit." The Lord is our comforter, healer and redeemer.
Maria Antoinette and Richard Matthew Martinez
- Thursday November 08, 2018 via Donation
To: REGIONAL FOOD BANK OF OKLAHOMA